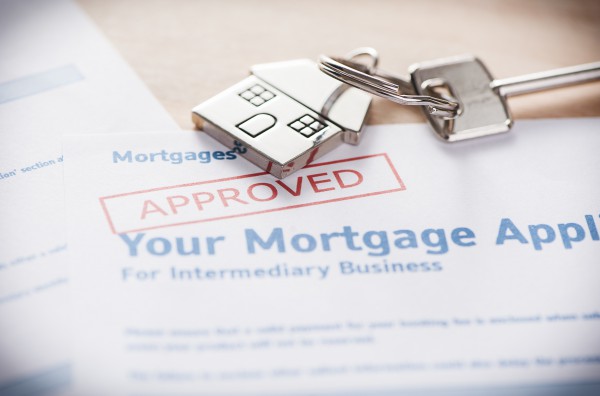 You're tired of stressing about nail holes in the wall and asking permission to make tiny modifications to your abode, so you've decided to take the first steps toward buying your own home. But what is the first step? Picking out a new place seems like a fun starting point, however there are some formalities on the business end that should be addressed prior to finding a new address.
Know your budget.
Bankrate has a calculator tool that helps you figure out what kind of loan amount and monthly mortgage payment your income will comfortably allow you to afford. This is a guide that can assist you when you start talking to lenders.
Know your 'hood.
Websites like Zillow and Homes.com allow you to search neighborhoods and zip codes for on-the-market-houses values, so you can get a ball park figure of how much you'll need from a mortgage lender to live in the home that's right for you. There are filters, so you can factor in the size and price point that interests you. Zillow has a Zestimate feature that allows you to put in a specific house address, whether it is up for sale or not, to see the estimated value of it.
Know your lender.
If you like your bank or credit union, make an appointment with their mortgage loan officer, and come prepared with the information you've gathered about your budget. She'll let you know your credit score and what that means for her company's lending practices. She should also go over the different types of mortgage loans and let you know which one is best for you, depending on credit score, previous house buying activity, and available down payment amount. If you have an already existing bank account with your lender, making that mortgage payment every month can be as simple as pressing a few things on your bank's mobile app. Plus, the bank will already have verification of your monthly income if you get direct deposits from work. Alternatively, people who don't mind skipping the face time and one-on-one meetings with their lending officer have had success with online companies like Rocket Mortgage by Quicken Loans and Movement Mortgage. Movement is known for their speedy closings, while Rocket's website boasts their process can "save time and improve accuracy."
Know your loan options.
You can select a fixed rate or an adjustable rate mortgage. With a fixed rate loan, the interest, and your monthly payment amount, is set in stone on the day you take out the mortgage and won't change. With an adjustable rate, the interest may fluctuate, depending on the status of the economy and other factors that can vary by lender. This means your monthly payment can change from time to time. It can get smaller, but more likely it would increase at some point. Many of these loans have monthly payment caps. The advantage to these ARMs is that your lender will start you off with a set term of years where your interest rate is better than you might get with a fixed rate loan.
If you've served in the armed forces, you may qualify for a VA home loan. You'll still go through a lender, but the Veterans Administration gives you a certificate that guarantees a portion of the loan. This gives you better rates and you won't have to shell out a down payment. The VA will do their own inspection on the house you pick, so there will be some extra hoops to jump through. You can go here to see if you're eligible.
The Federal Housing Administration insures FHA loans. These are available for first time buyers, but you can qualify if you haven't owned your own home for the past three years. These are beneficial if you don't have a fat savings account for a down payment. Depending on your credit score, you may only need a down payment of 3.5%.
Know your extra fees.
Even if you snag a loan which doesn't require a down payment, you may still need money for closing costs and inspections along the way. Some sellers require a deposit of "earnest money," that ensures your sincerity in buying the property. In most cases, unless you break the contract with the seller, this money is returned to you.
With a little research, you'll be painting that hot pink leopard print bathroom you've always dreamed of in no time.