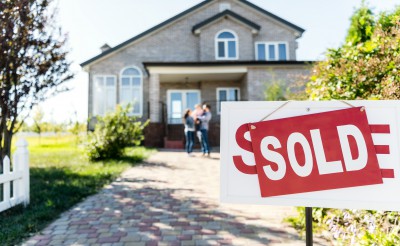 I might argue that working with first time home buyers are my favorite clients to have, although it can be the most involved and require the most work. I don't mind it and much more than that, I love the fact that I get to play a part in someone's monumental season. First time buying does not have to be scary although it might seem overwhelming. Here are just a few P's to understand if you're thinking about buying a home for the first time.
Planning
It's never too early to start planning for home buying, but it could potentially be too late. If you're currently in a lease that doesn't have month-to-month options or cancellation terms that you are comfortable with, start planning much earlier than you think! Planning starts with checking your credit and making any necessary adjustments or repair you might need. It includes getting prequalified if you need a loan and knowing what, if any, programs you might qualify for so you can create a savings goal designed for it. Saving money is a necessary and important step in the planning season – but if you haven't yet checked with a lender on what you qualify for – you might be misinterpreting your savings goal and be able to buy sooner (or later) than you think! Finally, the planning stage is a great time to also consider other costs you will incur like moving expenses, buying furniture, or preparing for future maintenance costs.
Preparation
Doing your own research will help you narrow down what you're looking for and eliminate any wasted time. Anything you're able to see, do or read about before you are with a hired professional will only help the person you've hired to better assist. Visit neighborhoods at multiple times of the day/night, research the school districts, and get an idea for which design styles or architecture you prefer.
Professionals
It is important that you hire professionals to guide you through this process, especially if you are a first-time buyer. Purchasing real estate is not like buying a shirt, a couch or even a car. What you are purchasing has liability that you are assuming. It could potentially have land rights, easements or restrictions, contain air space rights, and have both physical and nonphysical assets. Real Estate professionals help you through the process of understanding what comes with the house, contract negotiation, appraisal procedure, and inspection process to make sure your best interests are protected.
Process
Once you are through planning and are ready to begin the process, things can potentially move pretty quickly! If you are already prequalified with the lender, typically then your agent is ready to make offers on homes within your budget on your behalf. Your realtor can show you homes and point out the features, but ultimately it is up to you whether you want to buy the home. Once you have an offer accepted, you are under contract. Then you open escrow by depositing an earnest money check and begin the inspection period. Typically following inspection time is the appraisal review, if necessary, for your loan or if you wish to order one. After getting through these big hurdles, the remaining few weeks in escrow are spent with many people working behind the scenes to ensure that the title of the home is transferring properly to your name, and the loan underwriting and disclosures are completed and sent. There will be a lot of documents to sign throughout this process and it is important you respond in a timely manner to every request either your realtor, lender, escrow officer, or others request from you.
@RealEstateInRealLife
www.RealEstateInRealLife.com
[email protected]